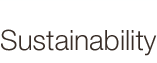 When selecting and analysing investment projects or funds, we attach considerable importance to incorporating ethical principles, particularly with regard to social, economic and environmental issues ("socially responsible investment"). We avoid investing in companies or funds whose business policies are not compatible with human rights and do not promote a responsible use of natural resources.
We firmly believe that the primary purpose of private equity investments is to enable companies to grow, or to finance succession issues and spin-offs from large groups through management buy-outs and management buy-ins.
In doing so the private equity investor not only generates a financial return from his invest­ment but also makes an important contribu­tion to wider social and economic develop­ment. As a result we avoid investment projects or funds that focus on the realisation of short-term capital gains - for instance by taking on irresponsibly high levels of leverage to finance investments or through the quick disposal of parts of underlying investee companies ("asset stripping").
Private equity is an asset class that is by its very nature long-term. Building up and main­taining long-term relationships is a top priority. Integrity, openness and honesty are an es­sen­tial part of building up fair and transparent relation­ships. This is one of our key values.